Welcome !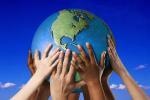 Our Mission: To provide effective interventions in order to empower, educate, and strengthen families in the state of Arkansas to build skills that will enable them to function independently and productively in society.

State of the Heart Counseling Services is operated by dedicated and genuine licensed therapists to treat school-aged children (ages 5-18), adults and their families. These professionals are highly skilled and works diligently to provide the most effective services to empower clients and their families.

SOTH is a private, for profit cooperation providing outpatient mental health services to children, adolenscents, adults and their families in the Central Arkansas area. We accept Medicaid (ARKids Part A), private insurance, and private pay individuals.

All of our services are provided within the guidelines of professional and ethical practices of counseling. All information regarding clients and their families are kept strictly confidential at all times unless given written authorization for the release of information concerning professional services; or unless a client present a danger to self or other; or information is subpoenaed by court order. You can find more information regarding our services on this website under "Services". If you are not familiar with our company and your first contact with us is online: We would be pleased to hear from you! Please let us know what your needs and questions are, we will be more than happy to help.


Phone: 501-414-0070 Fax: 501-414-0069

Address: 7123 I-30 Suite 6 Little Rock, AR 72209


Monday- Friday 9:00a-6:00pm.

Carrer Opportunities: SOTH is seeking Licensed Mental Health Professionals currently licensed to practice independently in the State of Arkansas. Must have at least two years post license experience working with children, adolescents and families. Those interested should send your resume to andreafstateoftheheartinc.com