Outpatient Counseling: to treat a wide variety of behavioral, emotional, and mental disorders. We offer non-traditional hours to accommodate our clients work and school schedules. Our professionals specialize in grief and loss, marital counseling, divorce, trauma-PTSD, anxiety, depression, substance abuse, addictions, anger management, family conflict, ADHD, oppositional defiant disorder, mood disorders, personality disorders, and other behavioral issues.

Access to Recovery Program (Substance Abuse): This program provides substance abuse treatment and case coordination services for individuals who fit one of the following criteria:

1. A member of the Arkansas National Guard/Reserve or returning combat veteran post 9/11.

2. Have multiple DUI/DWI offenses

3. Pregnant

4. An adult with (or at risk of ) involvement with the Arkansas DHS child welfare division of Children and Family Services or Youth Service (DYS)

Early Childhood Behavioral Modification Consultant Services: Consultant services are provided in the home, schools, day care facilities, hospitals, and residential care facilities. Consultants are Licensed Clinical Social Workers with a wealth of knowledge and skills who are trained to analyze behaviors and teach strategies that change unwanted behaviors in children and teenagers. We provide realistic solutions to common behaviors challenges that are problematic in the home and school environment. Consultant services allows parents, teachers and mental health professionals to develop new skills and allows opportunities to improve their use of time.

After School Groups: for children and adolescents who would benefit from academic and/or behavioral interventions. SOTH provides these interventions outside of the normal school hours. We realize the importance of maximizing daily instructional time in the school setting. We provide these services as an additional enrichment to students who may be having difficulty in the traditional class setting. Group counseling is often the most beneficial option for many of our clients concerns.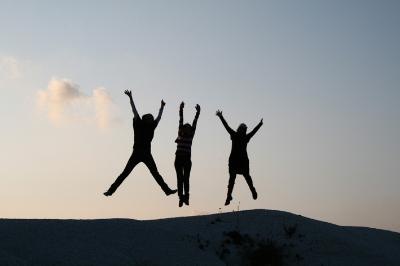 Summer Program: this is an 8-week intensive program that is designed to assist clients in developing life and coping skills in order to manage symptoms of ADHD, depression, build self esteem and character and many other challenges they may face during the school year. **** (This particular program has a limited amount of seats available. Therefore, if you aren't sure if your child qualifies and is interested in this program, feel free to call and ask one of our professionals for more information by calling 501-414-0070.)****

Medication Management: for those clients who may need medication to reduce symptoms of mental/behavioral health disorders. All Services are provided by a licensed psychiatrist and/or a mental health advance practice nurse.

After Hours Assistance (Emergency Care): clients have 24-hour 7 day a week access to licensed professionals for emergency assistance.